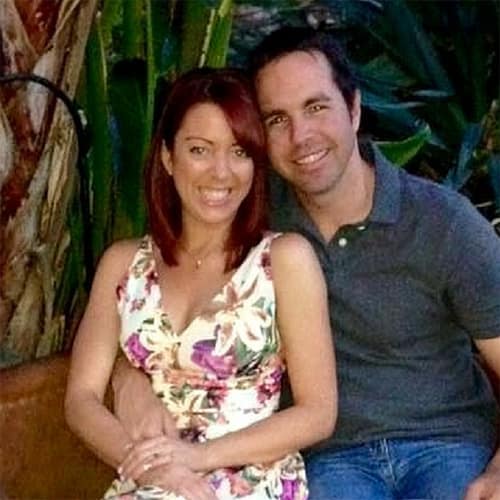 "The max class sizes are small enough for one instructor to be able to assist everyone hands-on. I get an incredible "pilates on steroids" workout, find myself motivated and looking forward to my next class (which I never felt with any other workout before), and my injury is not aggravated due to the modifications available to me. I'm now a stronger, leaner version of myself and I owe my body to Corebody."
Tell us about yourself and how has fitness shaped who you are today.
I have always been very active until I had a pretty substantial injury while in the military to my back and neck and afterward. I really began noticing once I hit 35 how managing my diet just wasn't enough to maintain strength and keep weight off. I tried many different methods of exercise, but all seemed to be so painful and aggravated my injury. I was told to try pilates from a friend of mine who also had an injury. I tried at least nine different places, six of which in North County San Diego, and while I was able to do most of the workouts with modification, there were either too many people to one class for the instructor to help a new student with modifications, or the class workout was so easy that I never broke a sweat. Then, I found Corebody Pilates. What a perfect fit!
How did you hear about Corebody Pilates Plus? What makes this studio different from other studios and gyms?
I was looking for a good workout near my home in North County and thought I'd give Corbody Pilates Plus a shot. All of the instructors are AMAZING! Such a phenomenal workout! There are so many different workout options, all small class sizes, extremely reasonable prices and motivating hands-on instructors. There really is a treat for every type of person out there.
What changes have you seen in yourself after you started working out here?
My goal was to find a workout that I could semi-tolerate and that helped to strengthen my body while not aggravating my back and neck injury. This turned out to be a workout I LOVED and looked forward to. I could see a change in my body tone and waste after two months and a substantial improvement after four weeks (2 weeks at 2 days per week and then 3 days per week after that). A year later I had ab definition.
What is your favorite Corebody Class?
I love the PROFORMER pilates workouts.
What would you say to someone who wants to try Corebody first time?
Just try it! You have nothing to lose by trying it, and you'll never know what you've always wanted in a workout until you try the workout you never knew you've always wanted! I've brought friends after much nudging and have been told, "Why did I wait so long to try this with you?!"