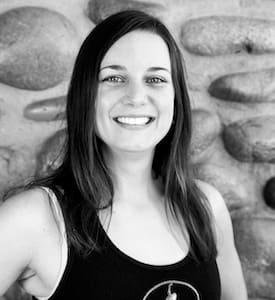 Julia
Julia Hennessy is working towards becoming a well-rounded bodyworker equipped with the knowledge that our bodies want to perform at optimum levels. She is studying massage therapy, herbology, yoga therapy, and Pilates as a cohesive whole body betterment system. Julia is committed to the benefits of low impact workouts and sees Pilates Plus as the perfect total body high intensity workout that's guaranteed to make you sweat!
She is delighted by the fact that Pilates Plus uses slow and controlled movements to fully activate the majority of muscle fibers through the entire body. She brings a noticeable passion for bringing out the best in others with her to each class she teaches, so be sure to sign up for one of her classes!
Why you are excited to teach Lagree Fitness Lagree Fitness is a dynamic, body re-shaping workout that is also fun! Julia loves to dance with her friends, so the energy of Pilates Plus keeps her coming back for more. The work that you put in on the Proformer pays off long after you've finished your 45 minute workout, revving your metabolism up by activating very deep into your muscles. It's great that you can feel the success you've achieved in your body after each and every class.
Your method of teaching – Julia likes to make sure that everyone is having fun while working hard. She emphasizes the importance of linking breath with movement to relieve any tension you're holding onto and to guarantee that you're working deep into your core.
Favorite Exercise: Super Crunch