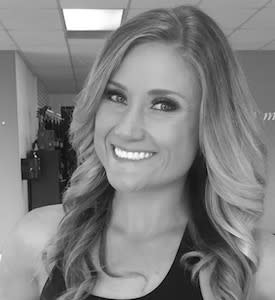 Kendal
Kendal is a Southern California native who has always enjoyed an active lifestyle. She grew up playing competitive softball and continued her career into college where her passion for the body led her to study Kinesiology. Kendal's affinity for health and fitness led her to try many types of workouts, but she was sold on Lagree Fitness after just one class. She had never experienced such a high intensity but low impact full body workout all wrapped up in one class. She loved how challenging the workouts always are and the results they produce. After attending classes for a while, she decided to take the next step and become a certified instructor. After making the move from Orange County, where she had been teaching at a Lagree Method Studio, to San Diego, she discovered CoreBody and was very excited about the opportunity to teach.
Kendal is excited to be teaching Lagree because she is enjoys sharing this life changing workout in a safe, fun and challenging manner.
Her favorite exercise is plank to pike.