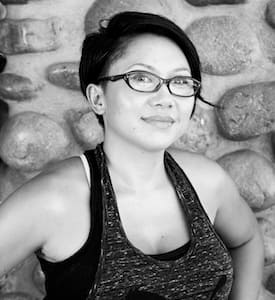 Maricel
Originally from San Francisco Bay area. Moved to San Diego 6 years ago. Love San Diego and happy to call it my home. Been I to fitness since high school , ran track did dance started martial arts at 15 achieved my first degree black belt when I was 20. Began teaching Cardio kickboxing and body sculpting classes soon after.
After having four kids I was the first time I struggledo with weight gain. I tried everything , including kickboxing , classes at the gym , working out on my own , cross fit. Nothing really worked and most of it. Bothered my knees wich are an issue from years of martial arts practice
After my fourth child I just couldn't get the results I wanted and was about to just accept that my body was not going to change. Then I found Corebody Pilates Plus . In six months I lost 30 lbs and because it's so low impact and focuses on muscle strengthening my knee pain is virtually gone!
I love the instructors at Corebody and the classes they offer because it promises results and delivers them fast! All in 45 min which is great for a busy working mom like me! Besides walking my dogs it's the only workout I do. Lagree fitness has changed my life! Now I'm ready to help people reach there goals through teaching lagree!
My teaching Style - Tough, Encouraging and Fun